Philipp Markolin, PhD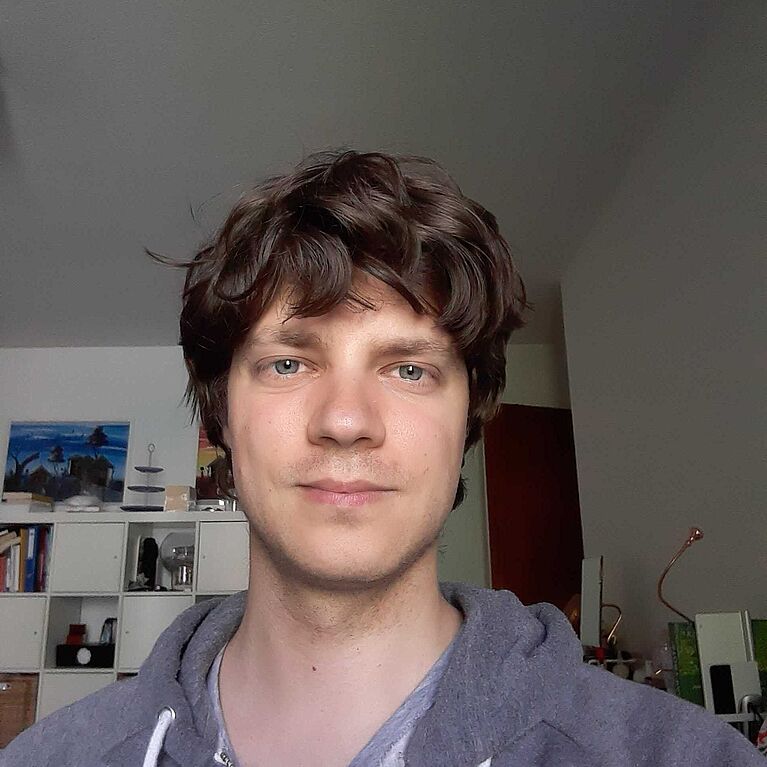 The universe probably does not care, it is just us, creatures come about by a random process who developed these weird prediction machines called brains who try to infer any meaning where there is none.
Alumni
E-Mail

philipp.markolin@ biol.ethz.ch
Experimental Biologist turned to machines
Latest Publications
Abstract The application and integration of molecular profiling technologies create novel opportunities for personalized medicine. Here, we introduce the Tumor Profiler Study, an observational trial combining a prospective diagnostic approach to assess the relevance of in-depth tumor profiling to support clinical decision-making with an exploratory approach to improve the biological understanding of the disease.
Authors Anja Irmisch, Ximena Bonilla, Stéphane Chevrier, Kjong-Van Lehmann, Franziska Singer, Nora C. Toussaint, Cinzia Esposito, Julien Mena, Emanuela S. Milani, Ruben Casanova, Daniel J. Stekhoven, Rebekka Wegmann, Francis Jacob, Bettina Sobottka, Sandra Goetze, Jack Kuipers, Jacobo Sarabia del Castillo, Michael Prummer, Mustafa A. Tuncel, Ulrike Menzel, Andrea Jacobs, Stefanie Engler, Sujana Sivapatham, Anja L. Frei, Gabriele Gut, Joanna Ficek, Nicola Miglino, Melike Ak, Faisal S. Al-Quaddoomi, Jonas Albinus, Ilaria Alborelli, Sonali Andani, Per-Olof Attinger, Daniel Baumhoer, Beatrice Beck-Schimmer, Lara Bernasconi, Anne Bertolini, Natalia Chicherova, Maya D'Costa, Esther Danenberg, Natalie Davidson, Monica-Andreea Drăgan, Martin Erkens, Katja Eschbach, André Fedier, Pedro Ferreira, Bruno Frey, Linda Grob, Detlef Günther, Martina Haberecker, Pirmin Haeuptle, Sylvia Herter, Rene Holtackers, Tamara Huesser, Tim M. Jaeger, Katharina Jahn, Alva R. James, Philip M. Jermann, André Kahles, Abdullah Kahraman, Werner Kuebler, Christian P. Kunze, Christian Kurzeder, Sebastian Lugert, Gerd Maass, Philipp Markolin, Julian M. Metzler, Simone Muenst, Riccardo Murri, Charlotte K.Y. Ng, Stefan Nicolet, Marta Nowak, Patrick G.A. Pedrioli, Salvatore Piscuoglio, Mathilde Ritter, Christian Rommel, María L. Rosano-González, Natascha Santacroce, Ramona Schlenker, Petra C. Schwalie, Severin Schwan, Tobias Schär, Gabriela Senti, Vipin T. Sreedharan, Stefan Stark, Tinu M. Thomas, Vinko Tosevski, Marina Tusup, Audrey Van Drogen, Marcus Vetter, Tatjana Vlajnic, Sandra Weber, Walter P. Weber, Michael Weller, Fabian Wendt, Norbert Wey, Mattheus H.E. Wildschut, Shuqing Yu, Johanna Ziegler, Marc Zimmermann, Martin Zoche, Gregor Zuend, Rudolf Aebersold, Marina Bacac, Niko Beerenwinkel, Christian Beisel, Bernd Bodenmiller, Reinhard Dummer, Viola Heinzelmann-Schwarz, Viktor H. Koelzer, Markus G. Manz, Holger Moch, Lucas Pelkmans, Berend Snijder, Alexandre P.A. Theocharides, Markus Tolnay, Andreas Wicki, Bernd Wollscheid, Gunnar Rätsch, Mitchell P. Levesque
Submitted Cancer Cell (Commentary)
Abstract Intra-tumor hypoxia is a common feature in many solid cancers. Although transcriptional targets of hypoxia-inducible factors (HIFs) have been well characterized, alternative splicing or processing of pre-mRNA transcripts which occurs during hypoxia and subsequent HIF stabilization is much less understood. Here, we identify HIF-dependent alternative splicing events after whole transcriptome sequencing in pancreatic cancer cells exposed to hypoxia with and without downregulation of the aryl hydrocarbon receptor nuclear translocator (ARNT), a protein required for HIFs to form a transcriptionally active dimer. We correlate the discovered hypoxia-driven events with available sequencing data from pan-cancer TCGA patient cohorts to select a narrow set of putative biologically relevant splice events for experimental validation. We validate a small set of candidate HIF-dependent alternative splicing events in multiple human cancer cell lines as well as patient-derived human pancreatic cancer organoids. Lastly, we report the discovery of a HIF-dependent mechanism to produce a hypoxia-dependent, long and coding isoform of the UDP-N-acetylglucosamine transporter SLC35A3.
Authors Philipp Markolin, Natalie R Davidson, Christian K. Hirt, Christophe D. Chabbert, Nicola Zamboni, Gerald Schwank, Wilhelm Krek, Gunnar Rätsch
Submitted bioaRxiv